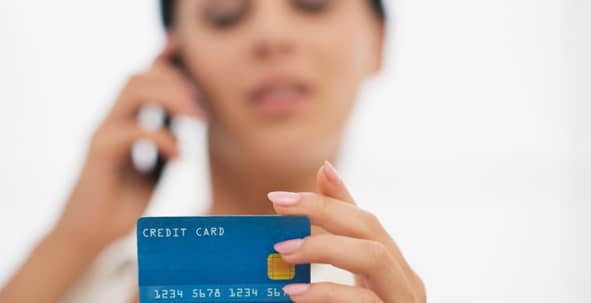 If you are going on a trip out of the country where you obtained your credit card, make sure to contact your bank before taking the flight or voyage. Make sure that they are properly informed of your travel so that you can conveniently use your card in the country that you are visiting. Your credit card use in another country might be flagged by your bank as a fraud transaction because it is an unusual activity.
Know more information that you can consider when you are travelling with your credit card:
1. Notify Your Card Issuer of Your Trip
Before you even start your trip, do yourself and your card companies and banks a favor: Notify them that you're going to be out of the country. If you don't, that first purchase is going to set off all the bells and whistles back home, and you might even get your card blocked.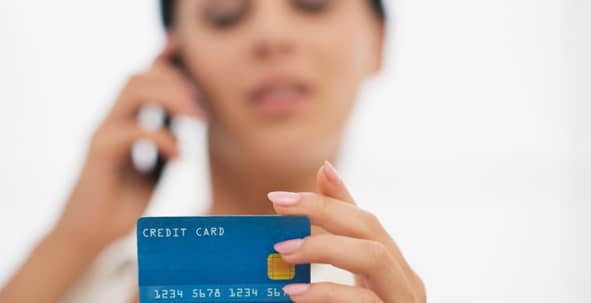 Check your balances often, too. You might be putting a lot on your card, but you'll want to make sure no one else is. Keeping an eye on things will make sure your trip isn't ruined if an overseas criminal targets you because you're a tourist.
2. Bring a widely accepted credit card

Visa and Mastercard are widely accepted worldwide. If an establishment takes credit cards, it's a good bet that your Visa or Mastercard will work. American Express has an international presence, too, but it is accepted by fewer merchants. If your primary card is an AmEx, bring a Visa or Mastercard as a backup.
3. Customer Service and Travel Assistance
 Most cards offer a free travel assistance program. The program features might include travel accident insurance, purchase protection, and car rental loss or damage protection. In addition, many major credit cards offer additional protection including express shipping for replacement credit cards, legal assistance, and referrals to medical facilities. Services will vary, so learn what services are provided with your credit cards before you leave the country.
4. Keep a copy of your card information with you.
If your cards are lost or stolen on your travels, having the phone numbers of your card issuers as well as your card information will come in handy. The 800 number you currently have will probably not work outside the United States. Contact your issuer and get an 800-number that works where you're traveling.
While you're on the line with your card issuer, find out how the issuer will get a new credit card to you should you lose your plastic or have it stolen. Often, the issuer can have a new credit card couriered to you with a day or two, though it may come with a fee.
Pack the copies of your card info in a secure place but separate from the cards (not in your wallet, for example). Incidentally, you might also take a photocopy of your passport.
5. Get a No Foreign Transaction Fee Credit Card

According to a study conducted by The Pew Charitable Trusts, a nonprofit dedicated to informing the public, 91% of bank cards and 57% of credit union cards have fees for transactions made aboard. These fees typically range from 2-3% of each purchase and can therefore result in you paying significantly more than the listed price of anything you purchase overseas.
6. Bring cash.
Yes, even the credit-card-loving Nerds carry some cash when traveling. It shouldn't be your primary payment method — and you should only use it when credit cards aren't accepted — but it's useful to have just in case. Keep cash carrying to a minimum and know where your bank's closest ATM is in relation to your hotel to avoid paying ATM fees abroad.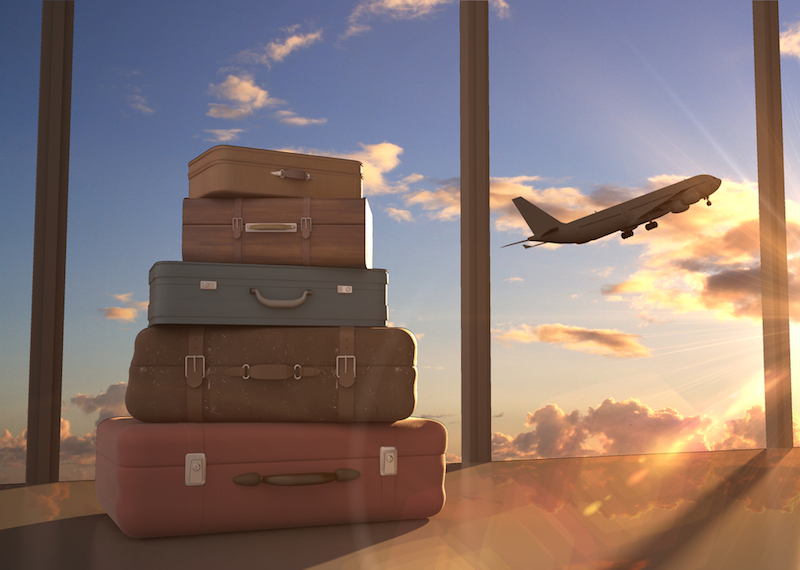 While you can probably take a cash advance on your credit card, it's not the best option. Between the cash advance fee and the higher APR, you'll end up wasting money. Bring a reasonable amount of cash for the place you're going and call it a day.
7.  Check your credit card perks
In the excitement of planning an overseas trip it's easy to forget other ways your credit card might help you. Access to members-only airport lounges and early boarding may be some of the amenities that can help you relax at the same time.
8. Know the currency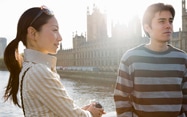 Improve your chances of being able to pay with credit cards by finding out which credit card brands are more popular in your destination country. Also be aware that other places may have additional criteria around credit card acceptance. In Europe, for instance, some merchants and machines may only accept "smart cards" encrypted with a chip or personal identification number (PIN). This could limit the ATMs you can use, so it may be wise to carry a small amount of cash on you. Also look into the currency exchange rate so you know what you're paying in U.S. dollars.
9. Research ATM Locations and Networks
In order to use your debit card in an ATM, the ATM must be compatible with your financial institution's network. You can check which networks you can use by looking at the reverse side of your debit card for ATM network logos. Write down the network names before you travel.
Both Visa and MasterCard offer online ATM locators. Use the locators to check the availability of ATMs in the countries you plan to visit.
10. Ensure You Have the Right Card
Not all credit cards are alike; there are cards for shopping, for business, and travel purposes. Make sure you use the right card when traveling overseas. If you plan to shop abroad, consider getting a dual currency credit card in the Philippines. However, if you plan to rack up air miles, travel credit cards are ideal. Know your options and get a card that best suits your lifestyle and needs.
Be a responsible credit cardholder, especially when traveling. Track your balance and identify fees to avoid additional charges and debt. Doing this allows you to maintain a budget and return home worry-free.